Michelin is committed to fostering better practices and empowering local communities.
Acting on human rights and livelihoods
Complying with international standards in terms of Labor and human rights,  is a key concern for Michelin, both in its operations and supply chain. Assessments, including on-site audits provide good visibility of labor systems and practices throughout the Group's value chain to ensure working conditions are safe and respectful for natural rubber employees.
Transparency of the upstream supply chain, and in particular the practices of smallholders, has always been a challenge. With the deployment of RubberWay™, Michelin's suppliers and partners have a better understanding of the risks to be tackled and addressed.
Improving smallholder farmer livelihoods is critical for the long-term resilience of the natural rubber industry and to enable improved sustainability practices. Michelin and its joint venture partners train almost 100,000 farmers each year. The projects are concrete examples of Michelin's commitments towards local communities.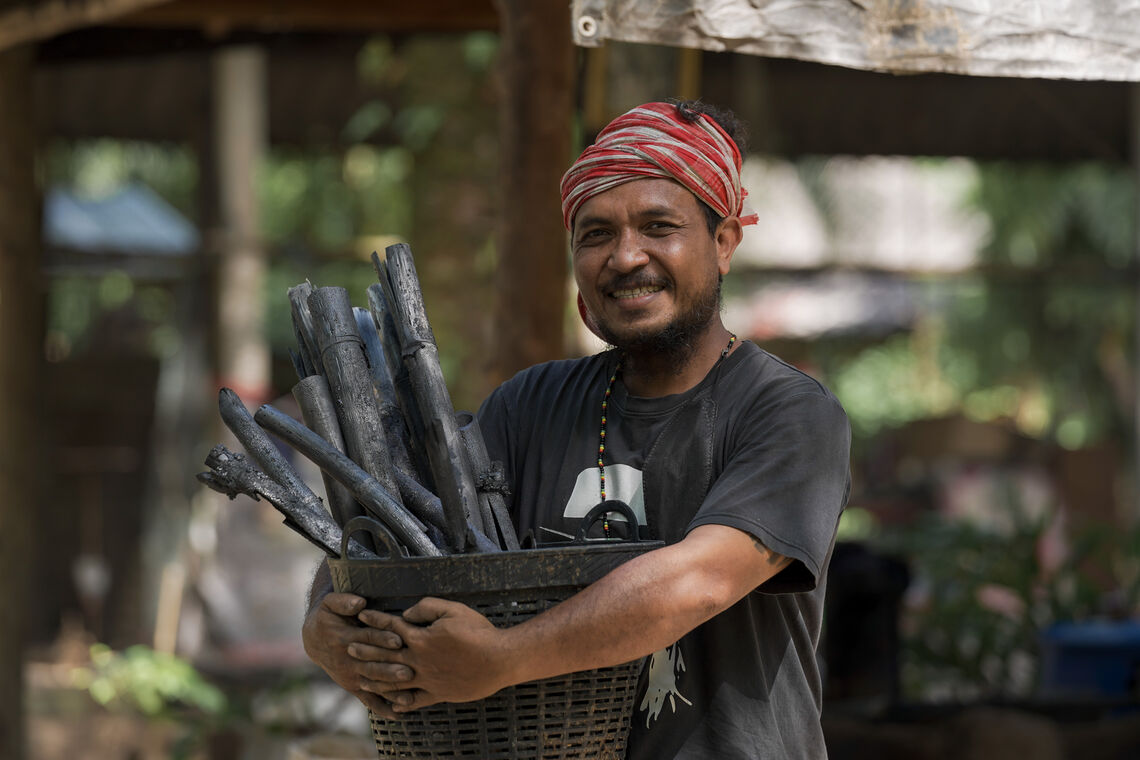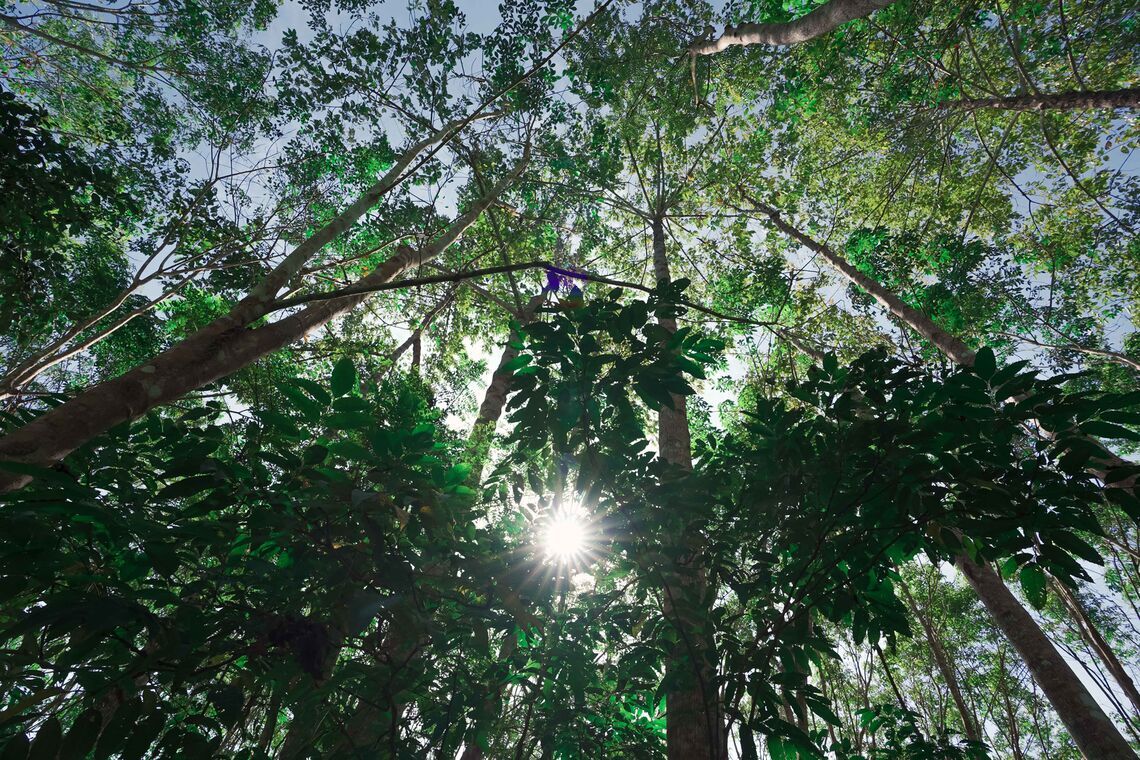 Acting on efficient production and protecting forests
Leading the way in natural resources efficiency means that production and processing of natural rubber has be done in an environmentally friendly manner, and Michelin regularly provides technical advice on improving resource efficiency and best environmental practices to its suppliers.
The Group also works in its own operations and joint venture partnerships to drastically reduce agrochemical use and water use.
Tackling deforestation risks requires specific approaches due to the complexity of the natural rubber supply chain. For production in large plantations, the Royal Lestari Utama (RLU) joint venture in Indonesia was one of the first in the natural rubber industry to implement an integrated High Conservation Value (HCV)-High Carbon Stock (HCS) approach, meant to demonstrate the implementation of zero-deforestation commitments at a large scale.
Both the RLU and Société Internationale de Plantations d'Hévéas West Africa,(SIPH) joint ventures are piloting satellite monitoring approaches with Satelligence to further mitigate deforestation risks. In smallholder supply sheds, an on-going global deforestation risk analysis, supplemented by jurisdictional environmental data from RubberWay™ helps to highlight priority areas for risk mitigation or intervention projects.
Conserving biodiversity is an important priority for the Group.
The Michelin Ecological Reserve in Brazil is one such avenue and protects one of the most biologically diverse forests in the world in a region that has suffered a long history of deforestation, fragmentation, forest degradation, and unsustainable hunting.
Engaging in community development
Encouraging the development of local communities is important to Michelin, and the Group aims to foster the economic, social, and cultural development of local communities. The Ouro Verde program in Brazil has retained thousands of jobs for local communities in the state of Bahia by transferring land to a cooperative that adopts an agroforestry approach.

Michelin, together with its natural rubber joint-venture partners, are engaged in Community Development Programs that aim to create sustainable community economic empowerment by developing long-term partnerships and providing support in fields of education and health, socio-culture, natural disasters, and infrastructure.
Empowering women and gender equity is a key consideration in community engagement projects. In our projects women and youth are an important target group.

Through the Solidary Art Ouro Verde project in Brazil, Michelin, in partnership with Maria Oiticica, a Brazilian jewelry designer, aims to promote the development of a self-sustainable model. It reconciles conservation, the conscious use of natural resources and the generation of social benefits and income, through training of local communities, especially women, to create artisan jobs that value seeds, fibers and the bark of local trees, especially rubber trees.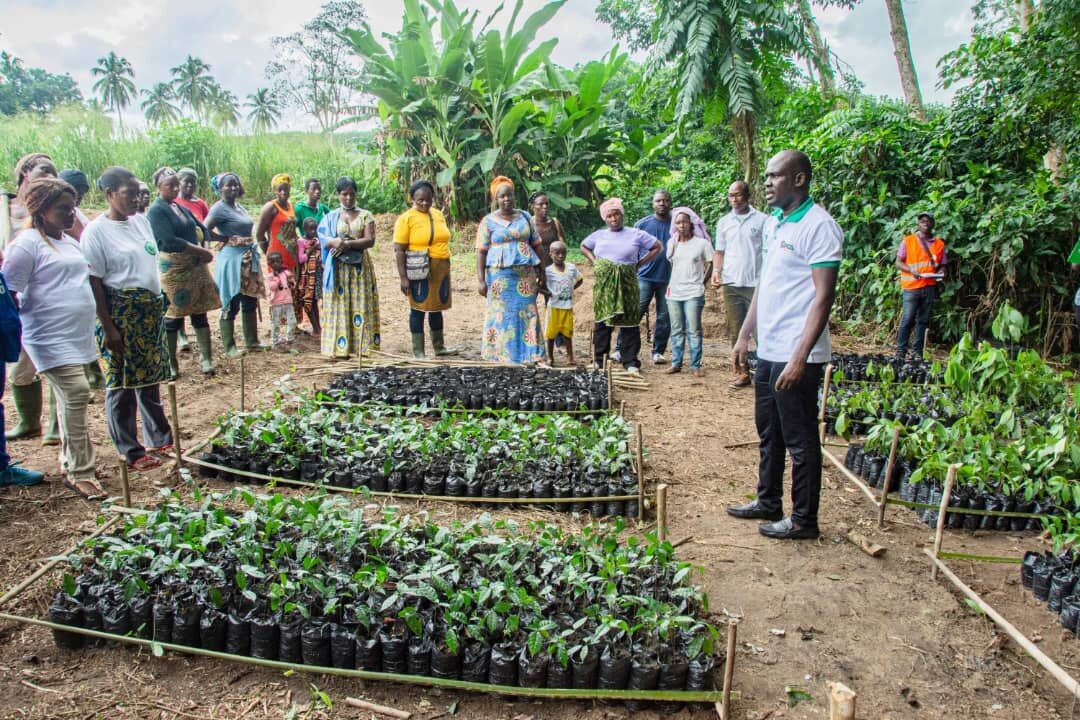 The Community Partnership Programme (CPP) is an initiative by the RLU to empower local communities in a socially inclusive manner. The CPP, developed in partnership with the Wana Aksara Institute, is a forestry partnership scheme that provides local communities in concession areas, a means of livelihood while obtaining legal protection to manage the land they currently occupy.